Our Lightning Girls program is doing incredibly well on the national level during the current live college recruiting.
Lightning Flynn 10th Grade Gold came up with some impressive wins including a 59-46 victory over Team Durant. They were joined by KD right after the game.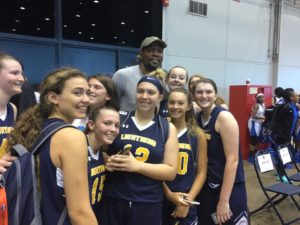 UPDATE: Lightning Lawniczak won their bracket in the 11th Grade Nike Tournament of Champions by the score of 46-41.