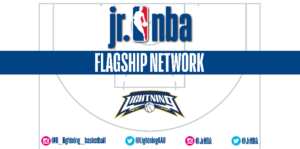 Proud to be named an inaugural member of the Jr. NBA Flagship Network! We look forward to working with the Jr. NBA and 14 other youth basketball organizations across the country to deliver the highest quality basketball experience.
This is a tremendous honor to be named as one of the 15 youth basketball programs across the country as leaders of a new initiative by the Jr. NBA to improve the quality of training and overall operation of youth basketball.
Read more about the Jr. NBA by clicking on this link.
Look for several new programs that we will be operating with the Jr. NBA during the upcoming months.